I hardly ever use bling or glitter, but they worked so well with this page I just had to! I did this page for our Scraplift Chain at
Allyscraps
- I lifted Trish Harwick's page
we're tongue rolling
. This is also my page for the
August 15 sketch challenge
, so be sure to check it out for a chance to win a $10 gift certificate to the store!
Journaling:
Tyler, it's obvious that those eyes of yours hold magical powers! They make my heart melt with just one look!
A couple of close-ups: I stamped on the KP chipboard, then covered with some diamond glaze to add dimension and a bit of sheen.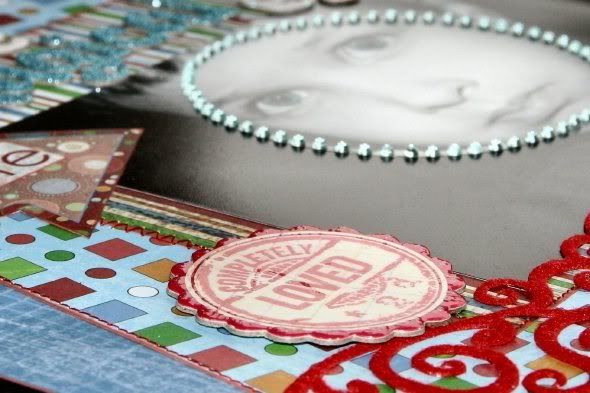 Had to add a photo to try to capture the sparkle of those pretty glitter thickers: