I can't recall whether I mentioned that I joined a blog group with some other very creative and talented gals from the Papertrey Ink forum. We call ourselves the
Papertrey Posse
(cute, huh?) and will be taking turns hosting challenges each month and enjoying each others' work. (You can find the whole Posse blog list in my sidebar - check them out!)
June is Jessica's month and she has posted a couple of great challenges for us already! We are going to do one "major" challenge each month and at least two smaller "optional" challenges. Our
first petite challenge
is to use this color trio: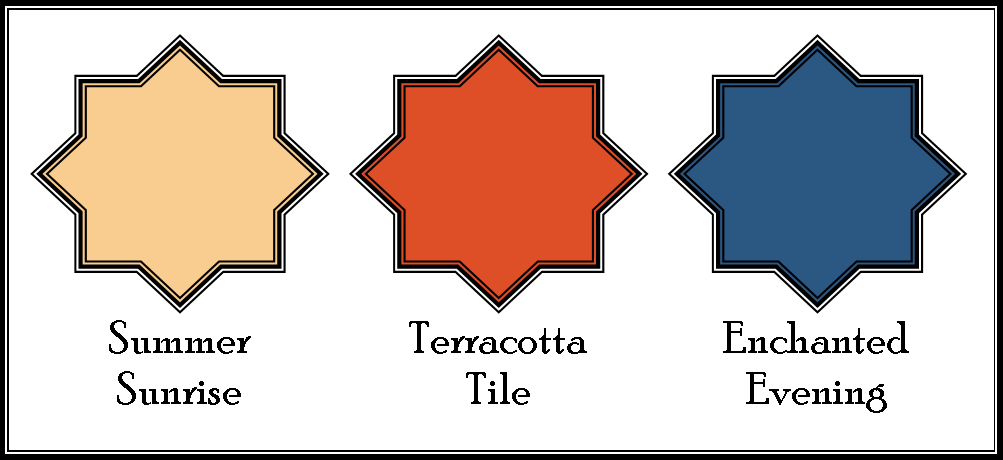 These are all PTI colors (naturally!), but I only have the ink and cardstock for Terracotta Tile, so for the other two, I found the closest matches that I could from my stash. Here is my card:
I had to scan it because when I tried a photo, the colors were REALLY off. The brown strip at the bottom and slightly visible at the side isn't part of the card; it's a piece of brown cardstock I placed behind the card when I scanned it, so the white edges wouldn't be "lost". Just ignore it. ;)
Supplies:
Stamps: PTI YOF - Lily of the Valley, A Little Argyle
Ink: PTI Terracotta Tile, Fresh Snow; Memento Black
Cardstock: PTI Terracotta Tile; misc Bazzill
We would love for you to play along and link up your creation on the Posse blog! Also, be sure to check out the
first major challenge and Jessica's great sketch
- I've already done two cards with it, and can't wait to share them on the 15th!